Sandy Sanchez Releases 'Think On These Things'
Sandy Sanchez Releases 'Think On These Things'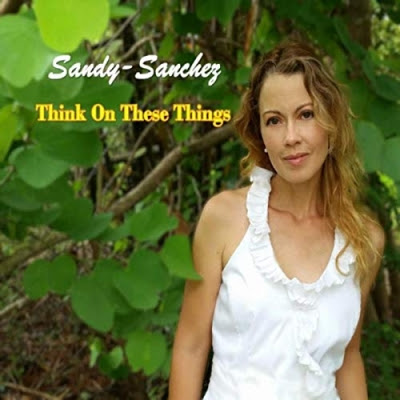 Find out more at:
sandysanchez.com
Straight from the heart of the South Florida Christian community comes new Christian Music Artist, Sandy Sanchez, with her debut album, Think On These things.
This album serves up ten songs in a variety of contemporary styles of music featuring a full orchestra, lush strings, sweet Spanish guitar solos, electric guitar Classic Rock solos, horns, woodwinds, great vocal harmonies and a combination of rhythms that go from Soft Rock, Bossanova, Ballads and even a Caribbean flavor.
All songs were composed by Sandy and Arranged and Produced by long-time television Music Director, William Sanchez. Visit sandysanchez.com to learn more.
"I think it's so important to keep our minds focused on all the good things that come from God rather than so much nonsense that tries to bombard our thoughts every day. It's definitely something that takes effort and I hope my songs can help in some special way." -Sandy Sanchez
Please follow and like us: